MARCH EDITIONS : The IFBB British Grand Prix & Arnold Amateur Bodybuilding
MARCH EDITIONS : The IFBB British Grand Prix & Arnold Amateur Bodybuilding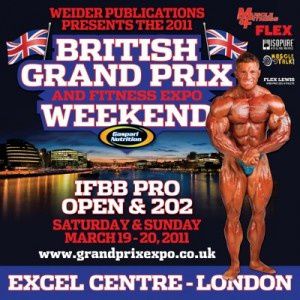 The IFBB British Grand Prix has returned. In 19-20 March, London Excel Arena will host the IFBB British Grand Prix 2011. As you may know, the ex-location was somewhere in Birmingham. Though, due to the will of the organizers to make this show really big, the location has been moved to London, where it's assumed that will have a greater success.

At this moment, the promoters of the IFBB Grand Prix are Neil Hill, Simon Fan and James Collier, backed by Weider, Gaspari Nutrition and muscletalk.co.uk. Dorian Yates Nutrition might also appear on the sponsor's list, but we can't know that for sure at this moment.
In case you are wondering why this event will take place in 2 days, find out that this will be an European version of the Arnold Sports Festival. Among the pro bodybuilding contest, there will also be contests of pro strongman, arm wrestling, karate, BMX and so on.
As concerning the competitors list, we must keep in mind that this show will be 2 weeks after Arnold Classic Pro Bodybuilding 2011, therefore most of the good guys will be there. Though, the below competitors have already announced their presence at this show:
1.Lee Priest;
2.Toney Freeman;
3. Shaun Joseph Tavernier...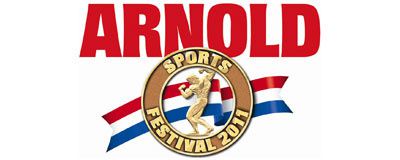 The 2011 Arnold Sports Festival, featuring the 23rd Annual Arnold Classic, will be held March 3-6, 2011 in Downtown Columbus and will again feature more than 18,000 athletes competing in 45 sports and events, including 11 Olympic Sports.
Events will include professional and amateur men's and women's bodybuilding, fitness, figure and bikini; professional and amateur strongman; gymnastics, martial arts, cheerleading, dance sport, fencing, cheerleading and many, many more. The 700-booth Arnold Fitness EXPO will offer the latest trends in fitness equipment, apparel, nutritional supplements and non-stop entertainment on the Arnold Fitness EXPO Stage.
New in 2011 are the Arnold Sports Film Festival, Bikini International and the Arnold Hockey Competition. An enhanced Arnold VIP Ticket Package will include a variety of exclusive benefits, including a Meet & Greet with professional IFBB athletes, early entry into the Arnold Fitness EXPO a chance to win lunch and photo with Gov. Arnold Schwarzenegger or two VIP Ticket Packages for 2012.
For more, visit www.arnoldsportsfestival.com